Here at AGS, we recognize that our employees are our greatest asset, and are committed to providing our employees with a dynamic work environment and numerous opportunities for career advancement and personal growth.
Ask any employee and you will realize that we have a work environment that is open, friendly, motivating, fair, collaborative, and conducive to continuous learning and personal growth. Hierarchies matter little, while creativity and ideas get our attention. Easy accessibility to everybody in the organization is not just a claim, but also a real practice.
We are embarking upon an exciting new journey in our company's history! In doing so, we recognize that in treating our employees like they make a difference to our company; they will make a difference to our company. Our approach is simple: great people make great companies.
Our culture welcomes people with a variety of experiences,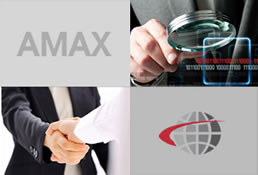 skills, talents and viewpoints to an environment rich with the opportunity for advancement. We know that when you combine powerful minds from diverse backgrounds, you create one thing: unlimited potential. It is our goal to allow the creativity and innovation of our employees to flourish, because we know it will improve the effectiveness of our company. As we continue to grow, our goal is to attract even more great people so we can expand our potential.
Finally, we understand the importance of striking the right balance between home and office. Our team building activities and flexible working hours vouch for it. AGS is a great place to build a career, and our people are the source of our energy.