Technologies
<!-include file="QuickLinks.htm"-->

AGS helps companies accelerate revenue, reduce costs, improve quality, ensure compliance, and drive innovation throughout a product lifecycle. We can assist you for all your PLM, ERP and Content Management needs.
Agile PLM Enterprise Software
With a broad suite of best practice, enterprise class PLM solutions and time-to-value focused implementations, Agile helps companies get the most from their products.
Oracle's Agile PLM provides the domain expertise and industry best practices companies need to improve their bottom line.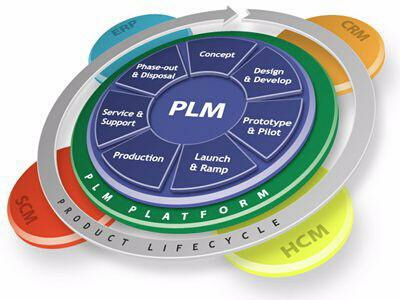 Business Results Achieved With Agile PLM
What "is" Agile? Agile Provides visibility, management and collaboration capabilities for new and changing product record information across the product lifecycle and the extended supply chain. Speeds innovation and strengthen collaboration during product definition and change cycles reduce costs.
What "does" Agile do?
Accelerate new product introduction cycle time by 50%
Reduce direct material costs by 5%
Reduce warranty and service costs
Leverage global outsourced design and manufacturing ensure regulatory compliance
Agile Product Suite
Agile Product Collaboration™ : Helps users share product data and structure and manage change across the global product network
Agile Product Cost Management™ : Enables companies to manage product costs through early and real time cost visibility
Agile Product Quality Management™ : Drives improved product quality and customer satisfaction by integrating customer, product, quality and regulatory information within a closed-loop corrective action system
Agile Product Governance & Compliance™ : Enables organizations to manage product, substance, material compliance against standards and regulatory requirements

Agile Engineering Data Management™ : Organizes and manages product design assets to support globally distributed engineering teams
Agile Product Portfolio Management™ : Provides tightly synchronized program and product information, maximized resource utilization, and cross-program visibility and decision support throughout the product lifecycle
Agile Engineering Collaboration™ : Ensure that engineering processes are fully leveraged throughout the product lifecycle driving engineering best practices across the enterprise
AutoVue Electro-Mechanical Professional for Agile™ : Provides native document visualization across a global enterprise for over 450 file formats
Agile Variant Management (e6)™ : Provides a best-practice approach to managing portfolios of related products and product variants across the life cycle

AGS has a dedicated Agile team to help companies implement and develop enhancements for their Agile needs in order to accelerate revenue, drive innovation, reduce costs, improve quality, and ensure regulatory compliance throughout the product lifecycle.