Software Development & Maintenance
AGS Software Development and Maintenance teams are comprised of experts in offshore development who understand that high quality custom application development and maintenance services are vital to its business partners worldwide. AGS implements a meticulous CMMI process to manage the entire software lifecycle from business analysis and the creation of functional specifications, through design and coding, to testing, installation training and maintenance. This technique mitigates risk from projects and allows the AGS team of skilled and experienced developers to ensure that its software development and maintenance can meet your quality, functionality, performance, and security expectations.
We have considerable experience across the complete range of application development using J2EE and Microsoft .NET technologies. Our expertise in leading application development technologies as well as our rich experience and knowledge of different middleware & integration platforms, in conjunction with our business knowledge, sets us apart as a complete services partner.
At the AGS Offshore Development Center, a team of software specialists are available to work with your local team to develop customized software applications that meet customers' business needs. These specialists have extensive experience in managing, developing and maintaining entire applications across various platforms and technologies.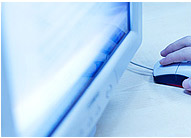 Software Application Development:
Application Development at AGS is a highly specialized service targeted for innovative technology projects for small and large global enterprises. The focus of this service is to develop new products with reduced engineering costs and faster time to market. Working closely with our partners, we address their software development projects flexibly.
Software Application Maintenance:
For an existing application, AGS has a systematic process that starts with an onsite visit by a project manager who understands the business process and logic, devises a functional and technical assessment and then transitions the application offshore. Once the project is offshore, the development team takes the system assessment to support the application with functionality improvements categorized in enhancement, bug fixing, application upgrades and migrations. Our partners will experience high quality maintenance service and enhancements as well as reduced maintenance costs.