AGS is the leading Manufacturing Execution Systems (MES) solution company with global delivery capabilities. We provide software solutions to streamline the manufacturing operations, quality control with mature project management model and experienced software developers.

FactoryTalk ProductionCentre
Rockwell FactoryTalk® ProductionCentre (FTPC) offers a unique solution set that integrates quality management and business analytics with paperless shop floor and repair execution. This integrated solution improves operational efficiencies while ensuring regulatory compliance and the highest levels of quality.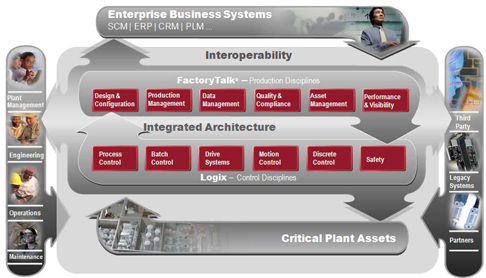 FTPC Features
FactoryTalk® ProductionCentre offers key features for the product disciplines.
Design and Configuration

- Single design and configuration environment

- Model manufacturing processes

- Form builder and scripting engine

Production Management

- Work order management

- Unit and lot tracking and history

- Material, equipment and operator traceability

- Visibility of materials, WIP and finished products

Data Management

- Enterprise wide roll-up of production and quality data

- Start schema Datamart for analytics

- Integration with business and other manufacturing systems

- Integration with equipment and automation systems

Quality and Compliance

- Statistical quality control

- Tests, inspections, defects and repairs

- Statistical sampling

- Non-conformance tracking and management

- 21 CFR Part 11 support

Visibility and Performance

- Business intelligence tool set

- Enterprise and site wide reporting of data

- Over 70 standard reports for production history and traceability, cycle time and yield